A dynamic group of special guests engaged in an amazing online university student orientation and learning event. Our guests shared how their lived experiences of poverty shape their experiences of attending university. They shared their knowledge about finances, navigating higher education, academic hurdles, being a student-parent, accessing resources and finding a community of support and mentorship. They spoke to misconceptions about "poverty-class" folks—and, wait for it—that we are here, in university! Our special guests spoke from experiences of loss and frustration, but also from experiences of success, support, healing and hope. They shared how they imagine otherwise for "poverty-class" students who come alongside us and who will come after us. They spoke to the power of finding togetherness in community on the new education digi-scape.

elaine j laberge, event designer & organizer
While this event was held online, many of us are on traditional Indigenous territory. This learning event was digitally hosted on the unceded Songhees, Esquimalt and WSÁNEĆ peoples' traditional territory and whose historical relationships with the land continue to this day.
Who attended?
This FREE online event was for everyone (inside and outside of university—in Canada and across the world) who are engaged in university, those who hope to access university, those who want to shake things up and change the status quo and those who want to (un)learn.
University and college students, educators, faculty, contract and sessional instructors, advisors, librarians, financial aid administrators, support staff, administration
Politicians and education ministers
Mayors and town/city councilors
End poverty groups
Health care folks
Family members
Communities
---
Our storytellers, knowledge sharers, advocates and activists
Radical imagination conversation starter
Sarah Potts (BA, University of Victoria), City of Victoria Councilor, activist, advocate, UVic graduate and mom, Victoria, British Columbia, Canada
I'm the oldest daughter of seven. We lived too many places to call one place home, constantly changing faces became a blur, too many to recall. I grew up saving earthworms from the rain. I inherited my burning sense of justice my father, yet, I was always an outsider – I practiced hiding in order not to be seen. I'd learned early on, from classrooms, television and sidewise glances, that who I was would always be judged—by what I didn't have. I became a poor, single mother at eighteen, "A classic trajectory," they'd knowingly nod.
My daughter and I are settlers on the Lekwungen territories, homelands of the Esquimalt and Songhees nations and have been for the last decade. I graduated from the University of Victoria where I studied Political Science and Human Dimensions of Climate Change. My life and work are a process of challenging the policies that leave so many behind—and, undoing what I was taught about myself and have internalized about growing up under the poverty-line.
Through political and community organizing and working with marginalized communities, I've worked hard to connect people with resources and the policies that shape their lives in positive ways. Now, as a Victoria City Councillor, I'm dedicated to including voices of experience into the work that we do and to developing policies that are truly inclusive of our whole community.
My voice is still shaky; I still feel like an imposter. But, I'm driven to ensure others don't feel this way. I want marginalized folks to know—believe—that their participation and their access, joy and rights are not diminished or limited by the stigma of poverty and social class inequality and inequity.

sarah potts
Sharers, carers and gonna change thingers
Chelsea Thomas (PhD student, Education) and mom, University of Victoria, British Columbia, Canada
I'm a Canadian-Afro-Caribbean-Celtic mother of four unschooled children and PhD student in the Faculty of Education at the University of Victoria. Having lived (survived) more than nine lives in my three and a half decades on this earth, experiences with poverty, systemic racism, homelessness, neurodiversity and mental illness have significantly shaped and continue to inform my commitment to equitable education here in so-called Canada and beyond. My pursuit of post-secondary education began after several years living as a homeless and street-involved youth, starting with a GED, followed by a college diploma, and two online degrees (BA, MA). I've faced my share of barriers to access, and yet still, I remain filled with hope as I focus on how to build and create equitable and decolonial public education through my current graduate work. As a passionate connector of ideas and people, I'm enlivened by the notion of bridge-building as a way to create a new educational culture that is grounded in safety, belonging and dignity for all.

chelsea thomas
Charity Slobod (MA), Community Connect Lead & Professional Development Coordinator, Faculty of Graduate Studies, University of Alberta, Edmonton, Alberta, Canada
I'm a person who is very uncomfortable with titles and writing bios. That said… here it goes: I, fortunately, hold a position at the University of Alberta that helps me encourage graduate students to develop their strengths, and share their wonderful reserves of knowledge with the public. I care very much about balancing a "trifecta of meaning" when it comes to ethical living. In other words, it's important to understand what motivates you and how that develops in your personal and professional life. I've never claimed to know anything, but can brag about caring. Growing up in poverty and trauma, I constantly empathize with those around me and always seek to help.

charity slobod
Lisa Mckenzie (PhD), Assistant Professor, Durham University, UK
I'm a a working-class academic and assistant Professor in Sociology at Durham University (UK). My work focuses upon on issues of social and class inequality. My work builds upon the narratives of working-class communities collected through political ethnographic research. I bring an unusual and innovative approach to research as an activist and by means of my extensive experience of bringing the academic world and local community together. My most recent book is "Getting By: Estates Class and Culture in Austerity Britain" (2015, Policy Press) and coming in 2021, "Class Cleansing: Grieving for London" (Policy Press).

lisa mckenzie
Alexandra Ages (BA, University of Victoria), Master's student, Max Bell School of Public Policy, McGill University, Montréal, Quebec, Canada
I'm a community member in Victoria, BC, Canada with a passion for both grassroots advocacy work and policy development to address issues such as income inequality and food insecurity. Currently, I work as a constituency assistant in the riding of Cowichan-Malahat-Langford. I just started my masters at McGill's Max Bell School of Public Policy, which I'm doing online because of COVID-19. I come from a working-class background and was a first-generation student at the University of Victoria. I studied History and Applied Ethics with a focus on the contemporary implications of imperialism. My publications on this topic include "Canada at a Crossroads: Time to take action for climate migrants," "Afghanistan: The Contemporary Consequences of Imperialism," and "Why the 2003 Invasion of Iraq was Unjust." While at UVic, I also focused a lot on community building as the manager of the student food bank, where I helped to feed over 200 students per day! In this context, I also worked as a researcher with Meal Exchange Canada, where I studied sustainable food procurement strategies at an institutional-level and created free workshops on topics relating to food literacy for community members. In the long-run, I hope to study and create policies that work to address the connected issues of climate change and food insecurity, and to support food access within working-class communities. At the heart of these issues, I see a common thread of income inequality and inadequate resource distribution, which exists within both a Canadian and global context. I still have a lot to learn, but I'm deeply passionate about the work I'm engaged with. I'm grateful to have a community of poverty-class and working-class peers to turn to for support!


Alexandra ages
Tina Marie Bebbington (MA), Librarian for English, History & Newspapers, students' best friend, University of Victoria, British Columbia, Canada
As a first-generation student, I believe in the magic of libraries, and that there is no such thing as a silly question. In my current role I primarily support first-year students, and the wonderful people who teach them, so I know that Library Anxiety is real (and can be conquered) and that if you can become comfortable and proficient in my library, you can rock every library, forever. It is my job to help you do this, in the process of mastering your research assignments, navigating the world of scholarly publishing, figuring out citations and academic integrity, and reading and writing more effectively.

My latest research interests are games based learning, digital pedagogy, and student engagement, which lend themselves to all kinds of side roads into interesting things that I can apply in real life interactions with students.

tina marie bebbington
Tina's knowledge sharing summary
Librarians are your best friends on campus – we are here for you, ask us anything, and if we don't know the answer we will either find out for you or refer you to the expert you need (because we know everyone, and how everything works). We are not judgemental – we don't grade you, we don't make you do things our way, and we don't roll our eyes at your last-minute emergencies. More importantly, we understand how libraries work – with your subject knowledge and our library knowledge, we'll make an unstoppable team.
Stringing it together
Ricardo Flores (PhD), Assistant Professor, Gustavson School of Business, University of Victoria, British Columbia, Canada
Getting to know me is not easy, since I'm a quiet, reserved individual. Worse, perhaps, I hate to talk about myself and any of my (supposed) accomplishments. What I can share with you is that I am an academic with a somehow unique background. I was born and raised in Mendoza, Argentina, in an extremely low-income family. No member of my family had ever gone to college before me. I studied and worked as a petroleum engineer for many years across several countries in Latin America. My wife, daughter and I moved to the USA (Illinois) for graduate school in 2001. After graduating, all of us moved for my first academic job to Sydney, Australia (UNSW). In the summer of 2017, we moved once again and arrived in Victoria in time for the hottest day since (Canada's weather was toying with us!). This long, winding and quite challenging journey (note that I have never spoken a word of English until we got to the USA in 2001) has shaped me in many ways. I've suffered and learned a lot in each stage of this process. More importantly, perhaps, I've come to appreciate how lucky (and privileged) I have been along the way. My work (teaching and in my research program) and daily concern is to help others and contribute to creating a more just, equitable and inclusive world for those who have not been as lucky as I have been. Count on me for anything I can do to help you out!

ricardo Flores
Making sure your voice is heard-ers
Engaging in the learning event: Your voice will be heard
Our amazing and generous facilitators will be moderating the Zoom chatroom and pulling together comments, questions and wonders that our guest presenters will discuss.
Tanya Battersby (PhD), Faculty of Education and Office of Research Services, mentor, University of Victoria, British Columbia, Canada
Tanya Battersby is Research and Grants Facilitator in the Faculty of Education and the Office of Research Services at UVic. In this role, Tanya provides support for research and scholarly activities within the Faculty, specifically for research funding proposal development for faculty members and graduate students.
Catherine McGregor (PhD), Education professor, leader and mentor, University of Victoria, British Columbia, Canada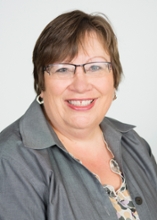 Catherine McGregor is the Associate Dean in the faculty of education. She's a little bit bionic—like the Bionic woman of years past, she has a fully metal knee, although because of COVID she still doesn't know if she will set off alarms at airport security! Catherine also loves to cook, and is particularly skilled at preparing salmon and lemon pie.

catherine mcgregor
Event Organizers
Cat herder
Elaine J Laberge (PhD Candidate, Education) and Shoestring Initiative founder, University of Victoria, British Columbia, Canada www.echoesofpoverty.com
I never imagined going to university. I didn't know university even existed. I was born into intergenerational poverty. Like settler women before me, our lives were shaped from birth by the daily grind of bare minimum survival. Somewhere along the way, the idea of going to university was planted in me. In my early 30s, when I arrived on the university landscape it was a colossal disaster. I was terrified, confused and hustling to survive. It took 15 fragmented years to finish my first undergrad degree. It was in playwriting classes (I failed grade seven drama because the teacher said I didn't know how to play) that I started exploring structural inequality and inequity or maybe it was just poverty. I didn't know anything about anything except for my lived experiences, which I had been taught by most in higher education didn't matter. My attempts to write a play about experiences of the Canadian welfare system as a kid growing up in poverty in northwestern Alberta were met with resistance and disdain and ultimately dismissed. So, I settled on writing a play critiquing one of Canada's largest grocery store chains that destroys lives while making the owner, who was born into massive wealth, a billionaire. "Cashier Confessional" was staged at Dalhousie Arts Centre, Halifax and I was promptly fired from my cashier zero-hour contract job. It wasn't until I found sociology, however, that I began to understand the big picture reasons for (intergenerational) poverty. I began the painful journey of shifting from blaming the individual (and my mother) to making visible how poverty is deeply embedded in how this nation and its institutions are colonized. That is, classism and how it intersects with racism, ableism and sexism.


For the last six years, I have put everything I have, and hoped to have, into trying to make visible how Canadian universities exclude social class from their equity, diversity and inclusion policies and therefore, exclude "poverty-class" folks. To make visible how the failure to address social class inequality and inequity echoes in destructive and damaging ways. I keep banging on university administrators' and political leaders' doors trying to get them to wake up, take notice and do something about the how and why of structural, systemic and persistent poverty and how it is destroying lives and communities across generations. No one is answering. Maybe I need a battering ram? Maybe "poverty-class" folks in Canadian universities and Canadian society need to come together and rise up? I'm down for a social class revolution.


All of this (and more) is why, using my UofA master's research, (how growing up in poverty shapes undergraduate students' experiences), I started the Shoestring Initiative at UVic. I'm a 55-year-old student; I'm terrified all the time to do this work and what consequences I might face. For the first time in my life I'm really scared about my future and that of Other Canadians. But, I'm compelled to do this. I've always been a moth to an injustice flame. So, I've brought all this together for my PhD research. Research partners and myself seek to explore, "What can the collective knowledge and radical imagination of those with lived experiences of persistent poverty, who have accessed Canadian university, teach Canadian university leaders about the why and how—to widen access and participation for poverty-class students, so their voices are heard and no longer kept silenced"? The goal is to create a model that will show this and together we'll being using a lot of creative ways to get this research out to the world. Second, we'll demonstrate to leaders, community and society that publicly-funded Canadian universities must change their elitist social class status quo way of doing things. Canada, after all, is supposed to be an equal, inclusive and democratic society. And, I'm finding a lot of "poverty-class" folks that are getting pretty darn sick and tired of living in the shadows and margins of the Canadian higher education landscape. That is, if we make it here. That is, if we don't get pushed out. That is, if we aren't shamed, stigmatized and abused when we come out of the social underclass closet. That is, if we somehow survive.


I'm grateful to everyone for sharing and attending today and every day. May this special event be a game changer. In solidarity.

Elaine j laberge
Magic Maker
Fanie Collardeau (PhD Candidate, Psychology), University of Victoria, British Columbia, Canada. Psychology Intern, Edmonton, Alberta, Canada. Pictured with Jiji, the curious camera cat, who's asking, "What's with all this social class stuff?"

The rough and complicated social class and poverty stories rarely make it into textbooks and real-time conversations on the academic landscape. My grandmother, alongside many of us, resist being broken and erased. We courageously strive to imagine a better society for ourselves and those who come after us. Poverty-class folks dare to want more—demand more—respect, dignity and care than what society (rarely) wishes to give.I'm only "middle-class" because my mother and grandparents survived and eventually escaped poverty. Sitting alongside my grandmother listening and learning from her life stories, her lived experiences, merely being in her presence, well, this ancestral knowledge wasn't taught in higher education and this knowledge is more powerful than any academic stuff I was "taught." Without her wisdom, guidance and belief in me, I wouldn't have made it to university nor survived. My lived experiences and my mother's and grandmother's teachings profoundly influence my path in life and academia. I still struggle to continue on the path my grandmother wished for me. For my doctoral research, I explore shame and how the concept of shame is used in western psychology. Its narrow definition ignores and erases social and cultural influences and needs to be decolonized. If any of this interest you, please feel free to send me a message!

fanie collardeau
---
Event designer and organizer
This event was organized and hosted by the Shoestring Initiative. Shoestring is a grassroots activist initiative that is building a community of support, learning, mentorship, advocacy and belonging among UVic community members with lived experiences of persistent poverty.
---
Questions? Comments? Hopes?
Contact Elaine Laberge the event designer and organizer at elaberge@uvic.ca
---
String it Together 2021
We recognize it takes joyful, active and continuous collective action to create events welcoming of all bodies and lived experiences. If you have suggestions to make this event or future events more accessible, we would love to hear from you!"
---
Social Media
Shoestring Facebook: https://www.facebook.com/groups/shoestringinitiative
Twitter: @ShoestringCdn
#shoestringsept8
#stringittogether
#canada #firstgen #poverty #shoestringinitiative #undergraduate #university #universityofvictoria #uvic
---
Let's keep stringing it together
The conversation doesn't end. Questions aren't left unanswered. A blog post is being set up so we can keep the conversation going. If you would like to be on the Shoestring Initiative email list please send a message to: info@shoestringinitiative.com